SCRIMSHAW ARTIST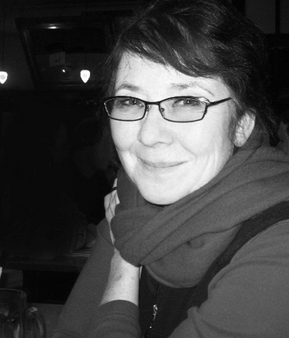 As a modern day scrimshander, Jane's goal is to revive and preserve the unique maritime folk art of scrimshaw. Strict attention to accurate detail and a mastery of painstaking engraving techniques characterize this unique genre which is in danger of becoming a lost art. Jane is a purist, using only a hand-held engraving tool and India ink to achieve fine lines and detail.
Her work includes one-of-a-kind display pieces, highlighting whaling & nautical scenes, character studies, and historical events. Jane also engraves custom knife handles, as well as jewelry. Antique billiard balls, transformed into ancient globes featuring specific maritime themes, are among her favorite projects, and are commissioned by collectors from around the US.As a signature artist member of the American Society of Marine Artists, Jane's exhibitions include the Mystic Maritime Gallery, the Cape Museum in Dennis, MA, the Cold Spring Harbor Whaling Museum on Long Island, and the New Bedford Whaling Museum. She has also participated in many juried art shows in the Mid-Atlantic region, most notably the Antique and Classic Boat Show at the Chesapeake Bay Maritime Museum in St. Michaels MD, and the Waterfowl Festival in Easton MD. Participating in and winning multiple awards at the International Scrimshaw Competition held annually in Rhode Island have been additional highlights of her career.
In 2006, the American Art Library at the Smithsonian Museum added Jane to their database, maintaining an active file of her work. She was also honored by being featured on the Discovery Channel (Lynette Jennings Design Show) and HGTV (The Carole Duvall Show), both opportunities to bring scrimshaw back to the public eye. Jane holds a Bachelor of Science degree in textile design from the University of California, Davis. While pursuing a Master of Fine Arts at the University of Washington in Seattle, she became an apprentice scrimshander. Jane was immediately captivated by the romance of the bygone tall ship era, and completely challenged by the painstaking & difficult engraving technique. Since 1996, Jane and her husband Stan have resided near Annapolis MD. Jane is gratified to know that this indigenous American folk art is not only saved from extinction, but will be carried into the next generation.